September 2004 - Blender (USA)
Misc. & Resident Evil (advert)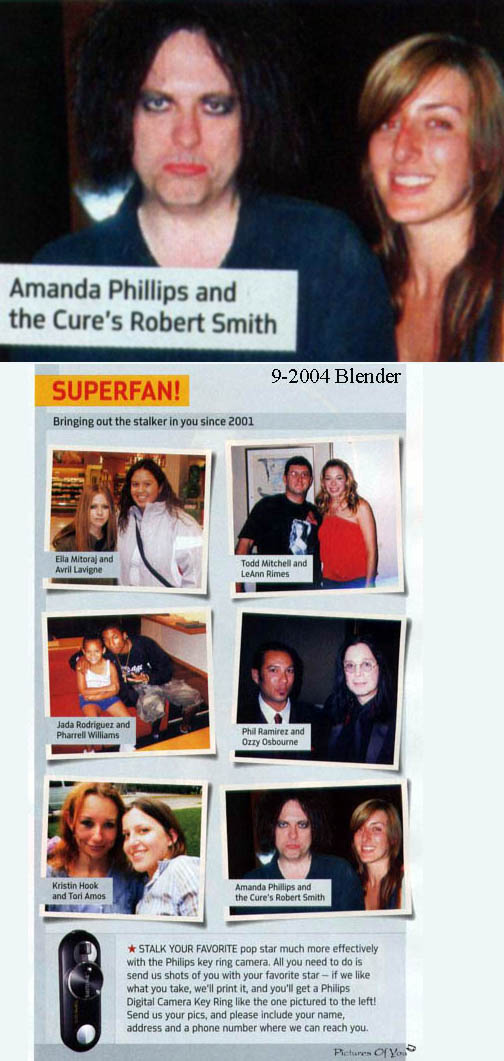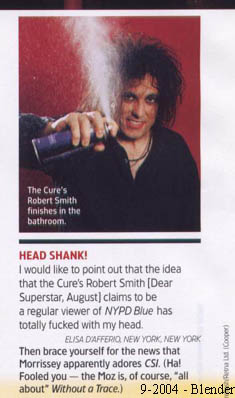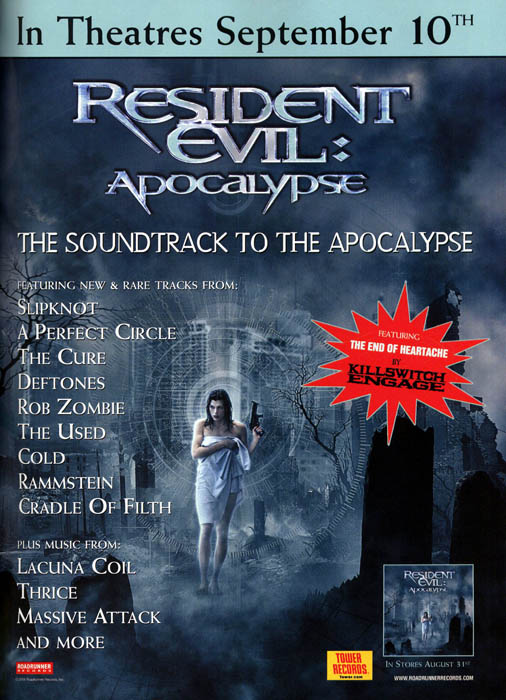 http://www.roadrunnerrecords.com/artists/ResidentEvil/news.asp
APOCALYPSE NEARING - 7.15.2004
New York, NY - Roadrunner Records is raising hell again with the August 31st release of MUSIC FROM & INSPIRED BY THE MOTION PICTURE, RESIDENT EVIL: APOCALYPSE. The soundtrack, which highlights the best of today's darker leaning heavy rock, features Slipknot, A Perfect Circle, The Cure, The Used, Rob Zombie and more. The first single from the leaders of The New Wave Of American Heavy Metal, Killswitch Engage's "The End Of Heartache" will impact radio on August 9th and is already starting a strong buzz with early adds at WZZN in Chicago and WAAF in Boston. The band's latest album, The End of Heartache was released in mid May and has already surpassed the 100,000 album sales mark.

TRACK LISTING

1. Slipknot - Vermilion
2. The Used - Just A Little
3. The Cure - Us Or Them
4. A Perfect Circle - The Outsider (Resident Renholder Mix)
5. Lacuna Coil - Swamped
6. Killswitch Engage - The End Of Heartache
7. Rammstein - Mein Teil
8. Devildriver - Digging Up The Corpses
9. Cradle Of Filth - Nymphetamine
10. CKY - Escape From Hellview
11. Deftones - The Chauffeur
12. HIM - Join Me In Death
13. Demon Hunter - My Heartstrings Come Undone
14. Thrice - Under A Killing Moon
15. 36 Crazyfists - Bloodwork
16. Cold - End Of The World (acoustic)
17. Rob Zombie - Girl On Fire (Renholder's Apocalypse Mix)
18. Massive Attack - Future Proof

Resident Evil: Apocalypse, starring Milla Jovovich, opens in theaters on September 10th.