December 2004 - Rolling Stone (Mexico)* (Translation below)
Calendar and Interpol Interview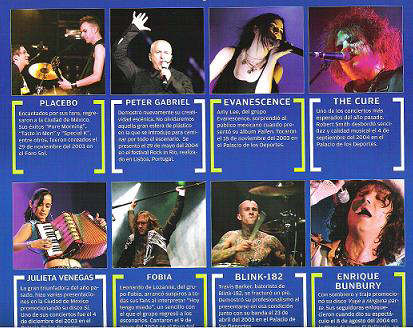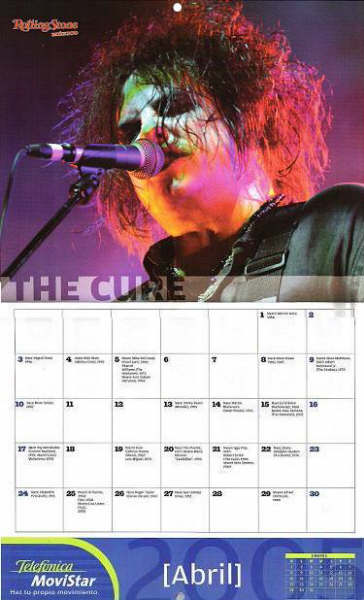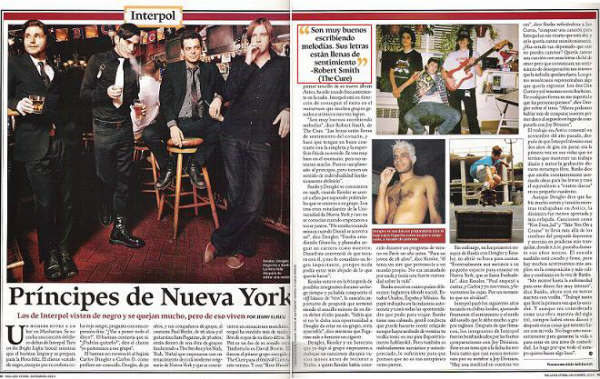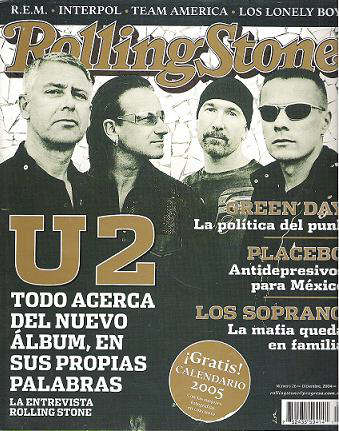 1st picture: this is the last page of the calendar, it shows small shots of every month and has a comment beneath the picture that says: "One of the most expected concerts of last year. Robert Smith gave simple ness and musical quality on September 4th 2004 on the Sports Palace Mexico City"
2nd picture: this is the whole picture of the month of April, Robert singing on Sept 4th Mexico City.
3rd picture: the pages of the Interpol article, they quote a comment Robert made about them, it says, "They are very good writing melodies. There lyrics are full of feeling" -Robert Smith (The Cure) and in the article it mentions that Interpol was the first band selected by the Cure for the Curiosa festival.
4th picture: the cover of rolling stone magazine for December 2004 Mexico.
- Translated and submitted by Conrado

Thanks so much Conrado for sending this in!!